Sometimes photo doesn't need a frame, it is complete as it is. But then there are photographs that just don't feel right until you frame them. Frame often adds sense of completeness to the photograph. Photographers often look for compositional elements to naturally frame their subject within the photograph.
It is also important to choose appropriate frame for each particular photo, otherwise it might distract the viewer, or even worse – ruin the whole impression from the photograph.
In our digital age it has become common practice to add frame directly to the photo  during the post processing. This way of adding a frame has one significant advantage – flexibility. There are many different
applications that have collections of various frames, which you can add to your photos, or if you are familiar with programs like Photoshop you can draw your own frame around the photograph.
Since most of the photos that we come across are seen on display (either from our digital cameras or the Internet) adding frame directly to the digital photo adds to the viewing experience, and later photo can be printed and hung on the wall without the additional expense on the "real" frame (actually this point can be argued by many who prefer real frames).
I'd like to present here two examples of photos with digitally added frames.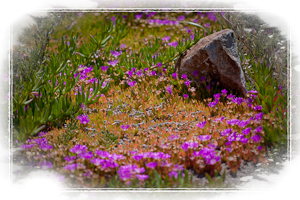 Click on the photo to enlarge.
In this photo I added white frame, which in my opinion turns it to a nice postcard, smoothly fading edges of the image and creating dreamy look.
The photo below would be incomplete without a frame, it's black edges would leave a sense of incompleteness. So I decided to add a frame. The frame's color is intentionally greenish to match the tone of the photograph.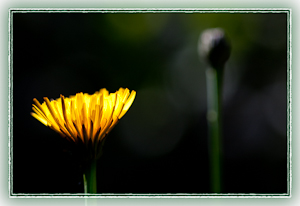 Click on the photo to enlarge.
What do you think about framing your photographs?
Remember, you only have to enter your name to leave a comment.
Cheers,
Greg.