There is a Melbourne's suburb named Patterson Lakes. It is considered to be one of the more prestigious places to live around Melbourne. The houses there are standing right on the lakes' shores, and people can
sail their boats from the houses, through the lakes to the Patterson river and to the open sea.
I had a chance to walk around Patterson river area and took a few photos there. It was sunset time so the light was changing quickly, as you can see in my photos below.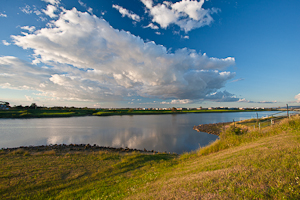 Click on the photo to enlarge.
This second photo was taken approximately 20 minutes (maybe 15, or 30) after the first one, and you can see that light became more colorful.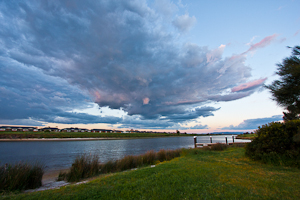 Click on the photo to enlarge.
Here I just tried a different angle, and also went closer to the boat ramp, I liked both of these photos and couldn't decide which one to present here, so I presented both of them leaving the decision up to you.
Click on the photo to enlarge.
I all three shots I used a Canon 10-22mm lens, the only difference being that in the first photo I used circular polarizer, and in the next two didn't. As a result of using polarizer (and not the most expensive one)  on wide angle lens combined with certain light conditions you can see darkened area at the top middle part of the photo (in the sky), which I didn't like and removed the polarizer. This is not always the case though as it all depends on the light (including angle of the light relative to the lens). I often use my cheap 🙂 polarizer with the Canon 10-22mm lens and get away with it.
As always any comments, thoughts, and suggestions are highly appreciated, and
Remember, you only have to enter your name to leave a comment!
Cheers,
Greg.