As a result of my interest in working with light in photography I am starting to get interested in portraiture. From time to time I stumble across a good portrait on the net and find myself thinking about how photographer achieved the final result, and what things he had to consider before making the portrait. I also think about the lighting techniques used in different portraits. Finally I decided to give it a try myself. In the following photos you can see what came out of it.
My lighting equipment was pretty simple: Two flashes (Canon 430EX and Yongnuo) One flash was used as a main light placed on a light stand shooting through umbrella. Second flash was also on a stand but without umbrella used mostly as fill light or hair light. I had a piece of black fabric for the background, but in any case my ambient light was pretty low and most of the light came from flashes.
This portrait is pretty straight forward. I think that my lighting is a little harsh, and I don't have a hair light from the left/top to separate the model from the background. I could say that I intended it to be that way… but I didn't 🙂
In the next two photographs I experimented with different facial expressions that in my opinion suited the model. I chose B&W because of two main reasons:
1. There were not many colors in the scene anyway, and I wanted to make the viewer concentrate on the expression of the model.
2. I confess – I couldn't achieve the skin tone that I wanted.
I noticed an undesirable shadow near model's right eye only after the shoot so I couldn't do much about it, but I sure will pay more attention to this kind of details in the future.
While shooting I asked my model for different poses (even though it was a strictly portrait shoot, I think that pose affects the facial expression), and at first I took all the control. What I mean is that I told her what to do, where to look, where to turn her head, etc.
But at some point I told her to feel free to do what she wanted, to pose as she would like to be photographed herself. And it was the best decision I ever made in that shoot.
Just look at the following photos.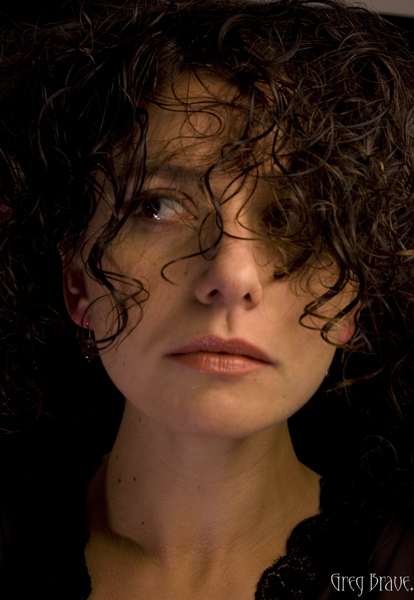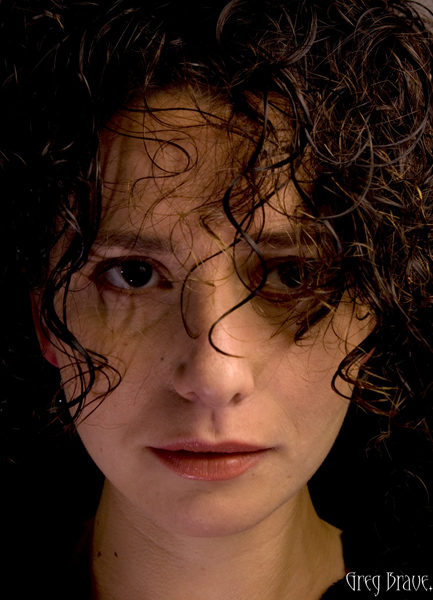 And as she got more relaxed I could get more interesting photographs. Here is an example of one, which I especially like:
I felt great after this photo session because finally I got to try something that I thought a great deal of. I doubted that I could get any satisfactory results. And though I do understand that I have a long way to go from here, I still really like these photos and they keep me motivated to continue improving my skills.
I will be more than grateful for any comments or suggestions. Feel free to comment on my work – it will help me and other readers a lot!
And here is one last photo from that photo session:
Until next time,
Take Care!
Greg.