Starting to work with lighting the first thing you hear is that you have to work with off camera flashes. So you get a flash sync cord. But then you want to have two, three, or more flashes in your setup and encounter the problem triggering them all at once.
Then you find out about the wireless flash triggers and start looking into that. The first wireless trigger you find is the "Pocket Wizard" which is the most popular but costs a fortune, and you say to yourself – "I can't afford this luxury of wireless triggering my flashes".
And finally you find this post, where I write about my cheap wireless triggers 🙂
I found a cheap solution for wireless triggering my flashes. Same company (Yongnuo) that manufactures the flashes I wrote about, also makes wireless triggers for flash devices. They are cheap and have a 30 meters working range.
You will have to buy one transmitter, which goes on camera, and as many receivers as the number of flash units that you have. For example a bundle of one transmitter and two receivers on Ebay costs about $52.

Their single disadvantage for me was that the receiver has only the regular tripod mount (as you can see in the picture), but I needed it to have the hot shoe mount. In order to solve this problem I bought flash sync hot shoe adapters ($12) for each receiver (see the photo below). However there are similar wireless flash triggers (also Chinese and cheap) that come with hot shoe mount.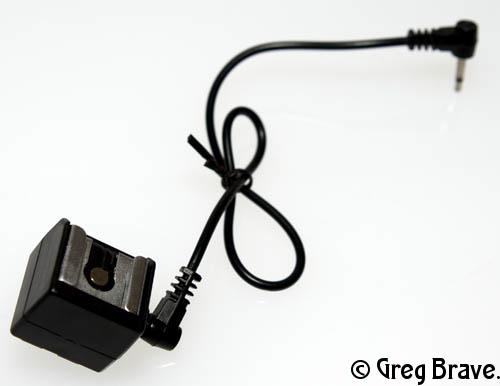 I mount the flash on the flash sync hot shoe adapter and connect it to the receiver with PC cord.
Additional advantage of these wireless flash triggers is that they can trigger the flash in two ways:
1. From the transmitter that you put on your camera.
2. From any other flash that fires in their line of sight.
Disadvantages of these wireless flash triggers may be in the build quality. I am working with them only couple of months (and they worked good until now), and I have no idea for how long they will function properly. Compared to pocked wizards their working range is pretty short but personally I never encountered (or could think of) a situation where 30 meters weren't enough for me.
In conclusion I think that these triggers are perfect for beginners, and who knows, maybe I won't ever consider upgrading to anything else.