Few months ago I posted a review of the Kata 3N1 Bag.
In the review I mentioned that the bag doesn't have anything to attach tripod to, and it was a "con" for me. Shortly after that I was contacted by Kata representative and informed that there is an accessory tripod holder that can be attached to the Kata 3n1 bag. Kata guys have been very nice to me and sent me the tripod holder so I could check it out.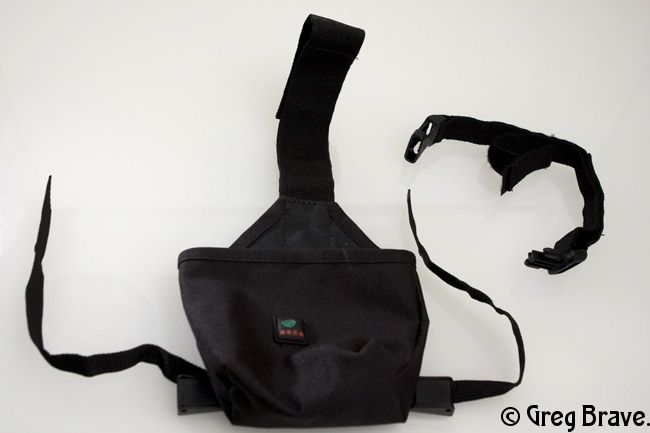 Click on the photo to enlarge.
I have been using it ever since and here are my conclusions on this accessory.
Though it looks like the Kata 3n1 bag wasn't designed with this tripod holder in mind, it attaches pretty firmly to the bag. The tripod then is easily attached to the holder, and it is very easy to take the tripod off.
I tried to use the holder with my big Manfrotto tripod, and succeeded, but it is not very convenient to walk around with it, because if your tripod is large, it will stick way above your backpack.
Another drawback is that when you have your tripod attached to the bag, you won't be able to open the main compartment from the top. You'll only have side access. For me it was not a problem since use the side access 90 percent of the time.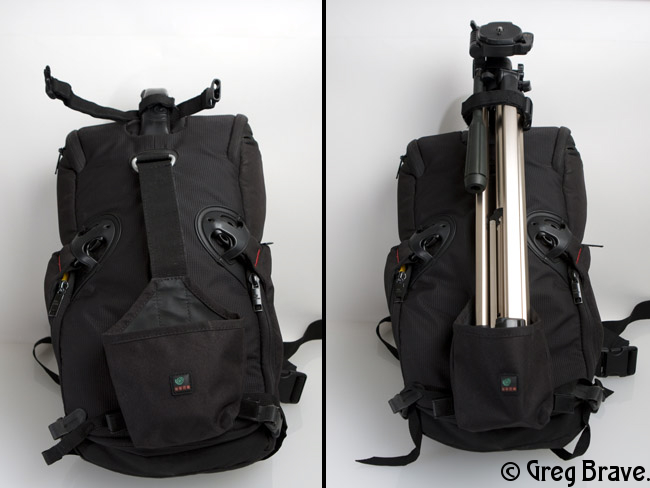 Click on the photo to enlarge.
In conclusion, though it is not perfect, the tripod holder for Kata 3n1 bag does the job well. If you already have the Kata bag and need to carry a small-medium tripod with you, then go ahead and get this accessory.
If you found this review to be useful, please consider supporting my site by buying this tripod holder through my affiliate link.