My friend had a trip to the US, and I used this opportunity to get me this great Canon lens, which I have been dreaming about for quite some time!
As you might have already guessed this is a Canon 70-200 f4 L-series lens. This is the cheapest one from this line of Canon lenses, f4, without image stabilizer. I bought it at B&H for about 630USD and had it shipped to the address my friend was staying at.
The telephoto lens I used before was Canon 75-300 f4-5.6 III USM, given to me as a present. I have enjoyed that lens for about two years, but eventually its lack of sharpness and overall image quality comparing to my other lenses started to bother me a great deal. After doing a little research, I came up with this Canon 70-200 f4 L lens. After reading tons of reviews and watching photos made with this lens I was convinced that it had very good sharpness and image quality, and though I was loosing a 200 to 300 mm range compared to my old lens, I decided to go for it.
There are also much more expensive variations of this lens – f4 with image stabilizer, which goes at B&H at about 1200USD (!!!) and there is also Canon 70-200 f2.8 IS L (1800USD). All these models are far beyond my financial capability, but I have to say that even if I could afford them, I am not sure at all that I would buy them.
This is something that has to be explained.  When you look for a lens, first of all you ask yourself what are you going to shoot with it? In my case it is landscapes, portraits, and studio photography.
When I shoot landscapes I mostly use a tripod anyway, so I don't need that additional f-stop for quicker shutter speeds. In addition when shooting landscapes smaller apertures are used anyway.
When I shoot portraits and studio, I either do it in daylight, which is bright enough for f4, or I use flashes, and their power and position can also be adjusted for working with f4 and smaller apertures.
The more expensive Canon 70-200 models have also one disadvantage – weight: the f2.8 IS model weights about one 1.5 kilos (!) and the f4 IS model weights 760 gr, while f4 without image stabilizer (the one that I bought) weights 700 gr. The weight is very important when you are hiking with your photo gear, and also when you are holding camera in your hand for a long time.
As you can see currently I have no real need for the more expensive models, but what is important that Canon 70-200 f4 L – is an L-series lens, which means that it has L-series optical components, and the image quality it produces is the same (if not better due to its simpler build) as its more expensive modifications.
You might ask "but who does need those expensive models?". Well I can think of a few reasons – for example birds photographers really need that lens-speed, or indoor sports photographers – there are many occasions in which they can't use flashes, but have to shoot quickly moving subjects.
Enough about my choices. What about the lens itself? I will not write a full review here, at least not just yet, but I will share my first impression with you.
I am very happy with it. The build quality is superb, the lens sits good in my hand and the focus ring is very comfortable. The image quality is top-notch. The sharpness is the best I had so far, and the colors are stunning. This lens looks heavier and bulkier than it actually is, and it comes with its own original lens hood. The focusing process is almost silent and pretty quick. One disadvantage of this lens is that its filter size is 67mm and not 77mm like most of the L-series lenses, so I will have to buy an additional polarizing filter for it.
Enough words for this post, here are a couple of photos I made using the Canon 70-200 f4 L lens, and as always comments and critiques are welcome!
Ahula Reserve . Photograph by Greg Brave. Click on the photo to enlarge.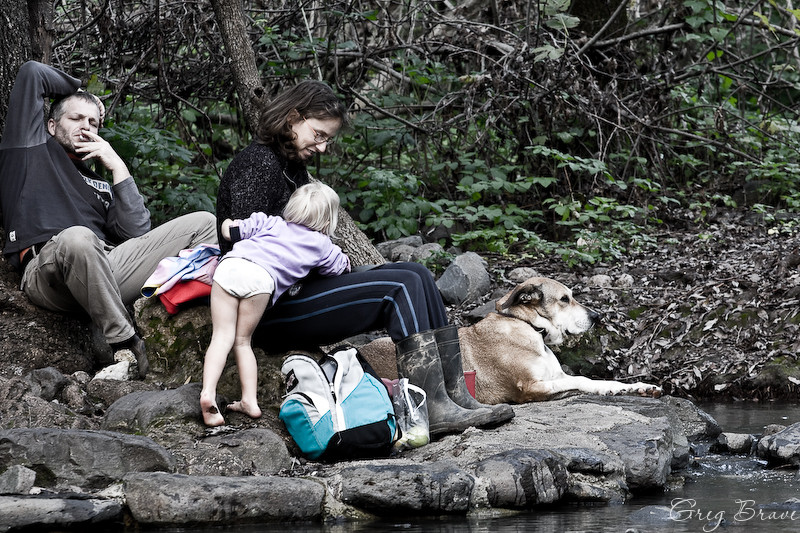 Family Vacation. Photograph by Greg Brave. Click on the photo to enlarge.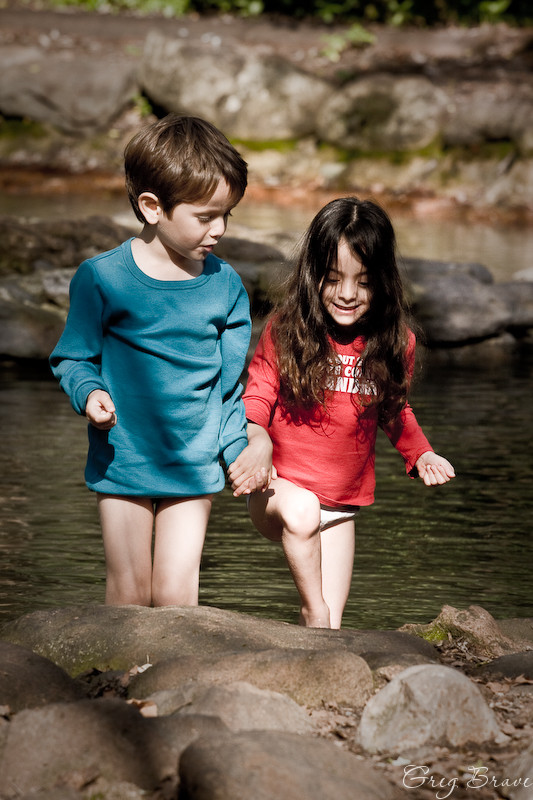 Watch Your Step… Photograph by Greg Brave. Click on the photo to enlarge.